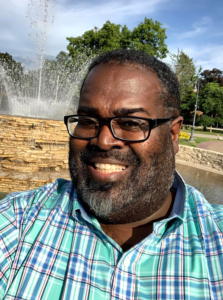 I must begin with a heartfelt thank you to each person in Davenport's 5th Ward and those outside the ward who have stood and continue to stand with Tim Kelly these past two years as we do incredible work together.
As I prepare to run again to represent the 5th Ward, know that in this term we will work together to make the greater Davenport area a desired community for all its residents. We can continue to meet the needs of the unhoused/underhoused, support those with mental health needs, and open doors for those who desire to bring their business to Davenport to create work opportunities for all to live in a community and call Davenport home.
Davenport, Iowa is the place that raised me, comforted me, and gave me the opportunity to give back. I love my city, and addressing affordable/livable housing while creating opportunities to support those struggling with homelessness and mental health needs will continue to be the foundation of my servitude.
Thank you, and here's to another transformative two years as 5th Ward Alderman.